For the complete series of the Texas Edition Block of the Month, click the link below
Texas Edition Block of the Month Tutorials
Welcome 2 Texas can be made in two sizes. Look at the back of the pattern for fabric and other supply requirements.
Raw Edge Applique Process
The process of completing a raw edge applique project are illustrated in the Ol' Texan Pick Up Truck Tutorial. The same process us is used for Windmill and Sunflowers.
Trace The Pieces
You will need a light box for tracing. Here is one similar to the one I use. Click the image for more information.
NOTE:
The Bluebonnet flowers at the bottom of the block will be a little challenging….but you can do it! I suggest you leave those till the end. Don't even trace the pieces just yet. There is a video at the end that will help you through assembling the Bluebonnets.
Follow the Ol Texas Pick Up Truck instructions for tracing the pieces. When you get to the windmill blades and wooden stand here are some tips to make things easier.
Trace the windmill blades all at once, without moving the Steam A Seam around. This saves time and materials.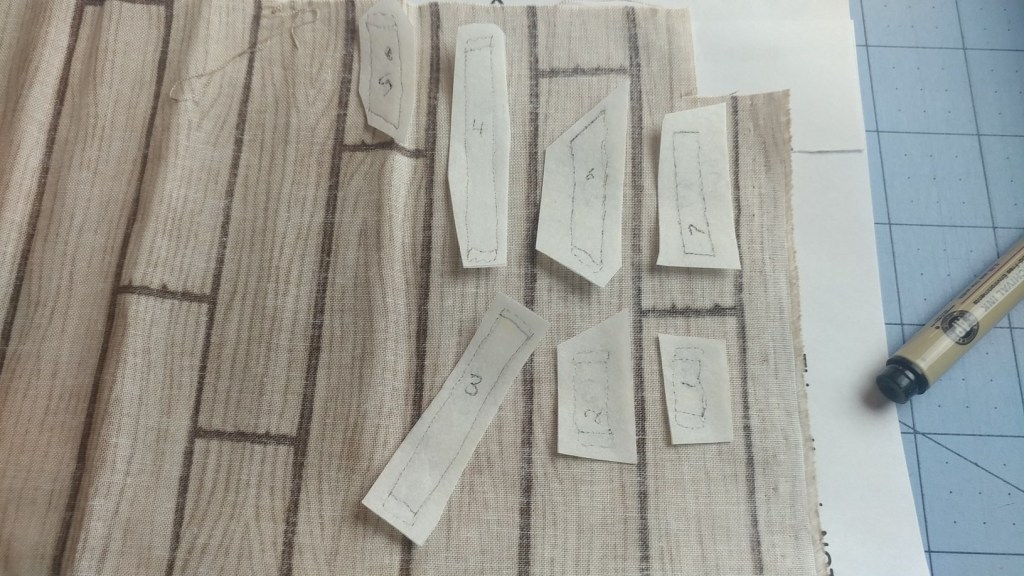 For a fabric like this, you probably don't want to see the outlines of the "planks" so place the pieces along the wood grain.
For the Buffalo grass sprigs, L50, L51, L52 and L53, I made mine thicker than the drawing.
I traced the Buffalo florets, H54, H55 and H 56, in two parts, not three.
Then I placed them under the sprigs.
Building Bluebonnets
Now for the challenging part. Let's break it down and take it one step at a time. The video below shows you how to do this.
Complete the Block
Finish the block the same way you did the others. Use steam and an applique pressing sheet to permanently fuse the fabrics to the background and you're done.